Dassault Systemes: Improving 3DEXPERIENCE Platform, Enriching Industry Solutions
On June 10th 2015, Dassault Systemes' two-day annual global analyst conference kicked off. 25 analysts from global well-known research institutes including me together again came to the Dassault Headquarters near Paris.
Dassault Systemes executives, main products and key industry principals shared the progress with industry analysts. To summarize my view about this conference, I think that Dassault Systemes is continuing extending its 3DEXPERIENCE platform, while enriching12 core industry applications.
In 2012, Dassault Systemes proposed the idea of 3DEXPERIENCE and put forward 3DEXPERIENCE platform in 2013. Dassault Systemes continuously invested on human resources, research and development, and M&A, nearly spending a total of 2 billion euro. Through three years of hard work, Dassault Systemes had this dream come true. They successfully completed the first cycle of three years. In fiscal year 2014, Dassault Systemes revenues achieved 2,473 million euro with 29% operating margins and 10% software sales growth, successfully keeping a leader's position in global PLM market. In fiscal year 2015, the target is 18% growth in revenue. From this year, Dassault Systemes will implement a new three-year planning to continue carrying forward 3DEXPERIENCE platform.
Dassault Systemes CEO Mr. Benard Charles, as one co-chairman of Alliance for the Industry of the Future, participated in the formulation of French strategic planning of Industry of the Future (2015-2016), showing Dassault Systemes' important position in French industry arena. French government planned a 2.5 billion euro tax preference and a 2.5 billion euro loan to revitalize French manufacturing from five aspects: develop cutting-edge technologies (addictive manufacturing, the Virtual Plant and Internet of Things, Augmented Reality), help companies adapt to the new paradigm, employee training, strengthen international cooperation around standards, and promoting French Industry of the Future. This planning puts forward 9 solutions which are new resources, smart cities, eco-mobility (economic, green, safe), tomorrow's transport, medicine of the future, the data economy, smart devices, digital confidence, and smart food choices.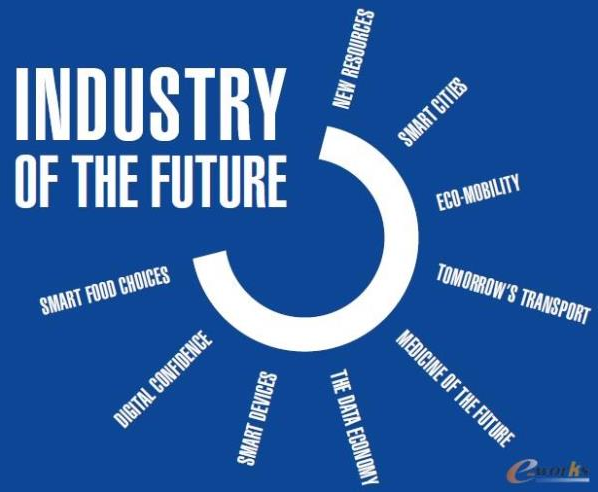 Dassault Systemes participating in the formulation of
French Industry of the Future (2015-2016)
Dassault Systemes' most important acquisition in 2014 was Quntiq, a world famous supply chain planning and optimization software vendor. This is another important expansion after the acquisition of MES vendor. It extended Dassault Systemes' service to the field of supply chain collaboration across enterprises. In this conference, Dassault Systemes emphasized that Quntiq Advanced Planning System (APS) engine would be applied to the digital factory solution Delmia. Quintiq is not only involved in design, engineering and production but also providing channels in entering industries of metals, mining, oil and gas, distribution and shipping. With the acquisition, Dassault Systemes can leverage Quntiq team to expand many business lines and provide strategic business experience platform to customers. While at the same time, 3DEXPERIENCE platform provides Quntiq customers with a comprehensive environment that can simulate business models, learn their business operations, and optimize their own business. In addition, the acquisition of SIMPACK, a multi-body dynamics analysis software had further supplemented the functions of Simulia, Dassault Systemes simulation platform.

At the conference, Dassault Systemes highlighted the innovative practice of 3DEXPERIENCE platform in automotive industry and furnishing industry. AKKA Technology and BDHOME became two leaders in Dassault Systemes 12 core industries that applying 3DEXPERIENCE platform.

AKKA Technology is a European-based engineering and technology consultancy group with thousands of engineering specialists. In order to provide better driverless technology and services, AKKA Technology formed a partnership with Dassault Systemes in innovating new generations of Link&Go driverless vehicle. All the processes of conceptualizing, designing, simulation, and verification are completed on a unified cloud-based collaborative platform. Dassault Systemes 3DEXPERIENCE platform is widely applied in automotive industry. Chinese owned auto brand Great Wall Automobile is also using 3DEXPERIENCE platform for independent research and development as well as product innovation.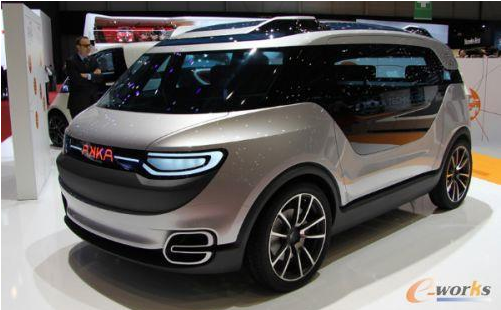 Link&Go driverless vehicle, jointly developed by AKKA and Dassault Systemes

At the conference, Dassault Systemes also formed a strategic cooperation with BDHOME, a Chinese home furniture and decoration website. BDHOME will use Dassault Systèmes' 3D online application specifically tailored for interior decoration designer. In the future, the two companies will develop related 3D content, services and experiences for furniture manufacturers such as virtual furniture and catalogues targeting furniture customization, construction and decorating materials. Consumers can use the 3DVIA HomeByMe online interior design application to visualize and customize ideas for home decor or remodeling projects in 3D, and bring showrooms into their homes for a personalized decorating experience.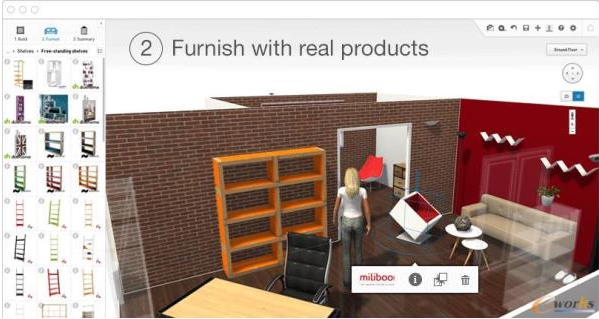 Dassault Systemes cooperating with BDHOME in 3D home furniture and decoration design software

In 2012, Dassault Systemes and Shanghai Municipal Engineering Design Institute (Group) Co. Ltd (SMEDI), one of the most well-known Chinese public engineering companies, jointly opened a new R&D center in Shanghai to develop industry solution experiences for civil engineering and infrastructure construction professionals, based on Dassault Systèmes' 3DEXPERIENCE platform. After two years of cooperation, "Civil Design for Fabrication" has been developed together by Dassault Systemes and SMEDI. It will help Civil engineering and infrastructure construction professionals engage in more collaborative, productive and accurate design of roads, bridges, tunnels, railways, highways, dams or other major infrastructure. These collaborations show Dassault Systemes' strategies in these heavy invested industries. It also fully reflects the importance of Chinese market.

Through several strategic mergers and acquisitions, Dassault Systemes Delmia has been replenished and improved with the comprehensive functions of digital manufacturing, manufacturing operations management (MES), operation planning and optimization. The acquisition of Apriso MES system has finished integration with Delmia digital manufacturing solutions.

Dassault Systemes 3DEXPERIENCE platform offers more and more cloud-based applications. There are 42 different roles (such as creative designers, process designers, project managers etc.) in CATIA that can be used in the cloud. Dassault Systemes also released a new version of 3D product configurator.

During the conference, I experienced Dassault Systemes' Augmented Reality technology. You can see in the picture that this bicycle is virtual while the back scene is real. Pretty cool, right?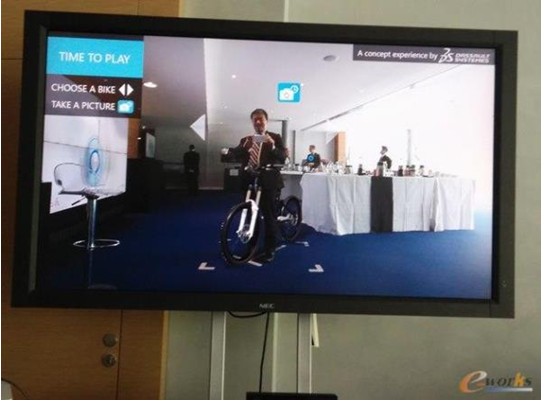 Experiencing Dassault Systemes' Augmented Reality technology
For Chinese version of this article, please click here.