With Epicor, Business without Barriers
Epicor is one of the largest ERP vendors in the world. I interviewed Mrs. Lauri Klaus, the executive vice president managing worldwide sales and professional services of Epicor at Beijing. Mr. Byran Tan, Vice President of Asia, also joined the interview.
Epicor is one of the largest ERP vendors in the world. Founded in 1984, Epicor got steadily growth during 25 years, and has about 20,000 customers, 2700 employees and 400 partners globally. Epicor re-architected the software and released Epicor ERP based on .NET and SOA. Mrs. Lauri Klaus is the executive vice president managing worldwide sales and professional services of Epicor. During her first visit to China, I interviewed her at Beijing. Mr. Byran Tan, Vice President of Asia, also joined the interview.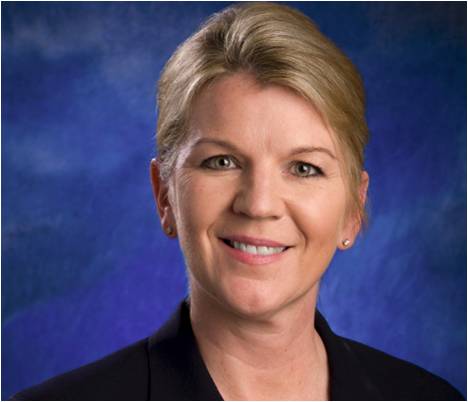 Lauri Klaus, the executive vice president managing worldwide sales and professional services of Epicor
Pei Huang: You have worked for Epicor for 18 years, can you share some feeling about the company?
Lauri Klaus: I feel Epicor is at a very good place right now. We are at a very exiting time right now, and we are a company that is committed to executing our strategy. We have very creative people in the company who are visionary of technology. We have a solid team and invested in worldwide coverage in terms of sales and consulting. Our pipeline is growing, and we have got winning technology. We find that more and more global 1000 companies add the units of our products globally. We get more and more multinational and multisite accounts.
We have met the balance between the flexibility with the governance, the risk management and the compliance requirements. The customer could implement our best practices, but the big difference of our products is that they can change their mind and configure the product. Our goal is to help the customer go live and see the benefits and the value of products as fast as possible. We help customer measure the ROI of applying our product and find the value added areas.
From consulting perspective, our goal is not to drive up revenue. Revenue is good, but profitable revenue is better, and we know that we are going to get more profitable revenue if we have a joint and consistent goal with our customers.
Pei: Please introduce the development status of Epicor ERP suite.
Lauri Klaus: In 2005, we re-architected our manufacturing suite from scratch. So we moved from the client server to 100% Web Services. We then decided to use that manufacturing platform which was then called Vantage to cover all of the industries that we served. Epicor ERP was released in Q4 of 2007. Epicor ERP could support the worldwide financial standard. It is able to have multiple books, multiple currencies and master data management so that the global companies could match up the data as many sites as they have no matter where they are in the world. Epicor ERP bases on over 20 years experience of our manufacturing expertise. We have 4 legacy manufacturing products and we built migration methods for all of those product communities to move into the Epicor ERP suite. The advantage of Epicor ERP includes flexibility, scalability, technology and global reach.
Pei: How does Epicor deploy ERP project? Is it by yourselves, by your partners or by both?
Lauri Klaus: Both. Primarily, we directly deploy our ERP software. But we also have 400 partners around the world. We are very picky about who we partner with. They have to go through very strict certification process, and they are highly recommended that they use our methodology, so that we have consistence around the world. And we are going to do whatever we need to do to help our partners to be successful. So, primarily direct, but also through partners, but even through our partners we maintain visibility in those projects because at the end of the day it's our brand and we want to make sure that our customers are successful with our partners.
Pei: What's the strategy of Epicor to keep your momentum of growth in the economic recession times? How are about your business of Asia-Pacific area?
Lauri Klaus: The biggest difference of managing our company is that we always try to protect investments. We will give up short term profit to protect our investment of human capital. I think human capital is the most important investment for a software company. We did not aggressively cut our organization through the down turn of economics to be more profitable. We have a disciplined organization in terms of having visibility to the demand. Our business had a bottom in Q3 which ended at September 30th, and our utilization and profits and started to increase from then on.
There has been a decline of on-premise software sales year over years. However we compliment it with a few other businesses that we have seen significant growth. One of those is what we called managing services. We offer our customers the first class IT support from offering hosted disaster recovery site to helping them solve the problems which are not only about our applications, but also about Microsoft Office, SQL-server database, etc. This business has grown 500% in recent years. Our customers are relying on us as a solution provider for many IT requirements.
Bryan: By percentage, we do expect a growth in Asia-Pacific area. We have a lot more potential in this area, so we do expect a higher growth rate.
Pei: What is the key differentiation of Epicor, compared with other global ERP vendors focus on mid market?
Bryan: Firstly, there has been steadily grown on the average selling price of our projects over the past 5 years. Secondly, we provide very strong capability of managing companies of multiple sites, in multiple countries and using multi languages. Thirdly, not only we win more and more projects which we are engaged, but also we could always help our customers successfully deploy our products.
Lauri Klaus: We have the passion to maintain the flexibility and scalability of our products to support the fast growing customers and help them really get the benefits. Our key differentiator is that Epicor is very viable and we could execute our strategies very consistently, we have a true SOA architecture ERP suite, we focus on mid market for many years, and some creative engines we have in our products are really powerful. Our migration capability is so strong that our customers can migrate from products they bought 10 or 20 years ago onto our new SOA architecture. We want to protect the investment of our customers and make them feel happy cooperating with us. We have a common goal across the whole organization to be the lowest total cost ownership ERP provider.
Pei: Do you measure the ROI of developing Epicor ERP with brand new SOA architecture?
Lauri Klaus: We do analyze the ROI of developing new products. There is a product approval committee (PAC) in Epicor which include all the SVP and VP of our company. Every investment we make on R&D should be approved by PAC, and everyone has to literally sign the contract. Before we do it, we will analyze the ROI going to be, and then measure the ROI. Epicor ERP is not doubt a big winner. Now we are analyzing what sub-verticals we want to target. One sub-vertical is called Epicor Express which we turn something off and pre-populate some tables so that the entry level manufacturing companies could easily implement. Epicor Express will be sold initially by SAAS model to appoint small manufacturing companies.
Pei: Do you plan to put a server in China to host Epicor Express service?
Bryan: We have already had a regional center in Kuala Lumpur with many services. It will probably be the place where we expand from. We will offer our hosting service based on the market needs of specific countries. We will be flexible and provide the most cost effective service for our customers.
Pei: Chinese manufacturing is still in the recession. How could Epicor help these Chinese manufacturing companies to recover quicker? Why should they invest on Epicor ERP in this hard time?
Lauri Klaus: The price for Epicor Express service is very cost effective because it is paid for monthly bases. It is also very easy to be implemented, so, it fits for entry level manufacturers to be more competitive and cost effective. For middle size manufacturers, it's very important for them to have flexibility in their ERP system to meet their quick change. For example, a manufacturer maybe want to start to distribute a product as well. So, it's the time for them to deploy new generation ERP system like Epicor ERP with brand new architecture to be more competitive and agile.
Bryan: Another advantage we have is to give our customers financing option and help them to get through cash flow difficulty. We have already offered zero financing service in a few countries cooperating with financial companies so that customers can lease the system. We will to do that in China in the next phase.
Lauri Klaus: We are very confident with our product and implementing capability, so, we implemented a solution called 'Risk Reward Program', to help our customers reduce the implementing cost and get the satisfied ROI of our software. If the implementation cost is under budget, Epicor and customer will keep 50% respectively to share the benefits, and our project managers will have commission on that benefit, but if our implementation is over budget, then the customer should only need to pay 50% of the over budget part of implementation cost. With this program, we can collaborate with our customers better, minimize the risk and reduce the cost of implementation.
 
Mrs. Lauri Klaus, Mr. Byran Tan (left) and Pei Huang (Right)
Pei: Which vertical industries does Epicor focus and has competitive advantage, which industries are emerging market for Epicor?
Lauri Klaus: Capital equipment is probably one of our largest vertical industries. We have many customers in different discrete manufacturing verticals, such as tools and dies, sheet metal fabrication, plastic fabrication and automotive industry. Aerospace and apparel are growing market for us, shoes manufacturing in Taiwan is also emerging market for us too. If we have got some customers in new sub vertical and have the opportunity, we will invest and penetrate the emerging market. For example, recently we signed a large contract with a commercial construction company in northeast of the US, so we did some code development on our product, and within the next couple of months, we are going to have commercial construction vertical solution. We invest on R&D far more than other mid size ERP vendors to keep up with the new technologies. Now, we have the new technology platform so that we can go after emerging niche markets and quickly be the No.1. We have got the footprint in many those verticals. So, the biggest difference is that we have got the infrastructure to really go in any of those verticals. Automotive industry is one of our most important verticals in the next year.
Bryan: Our solution for automotive industry is mature and specialized. We are also very strong at distribution industry. Commercial construction is not the traditional industry for ERP vendors, but we already have good solutions.
 
Pei: I agree that Epicor has very good technology platform, but the customers welcome specialist in their sub verticals. So how could you show your advantages of meeting the unique needs of different industries?
Lauri Klaus: We take the baseline product and develop vertical packaging product. Capital equipment is one of the important verticals we defined. We have got thousands of customers in capital equipment industry around the world. We make sure the UI is very configurable and the terminology is appropriate for that sub vertical. We have done that for 6 sub-verticals. We could also provide packaging products for specific geographies, but we always do that after we are ready to build local organization and finish translation.
Bryan: The message that I really want to address is that if the customer wants to have high success rate, low total cost ownership, lower risk, Epicor is the choice. The world becomes smaller, so every company needs to deal the business on the Web. So Epicor is the platform for them, and we really care the customers.
Pei: Sales and consulting are so different, and sometime there are even some conflicts, so how could you keep the balance to manage worldwide sales and consulting of Epicor simultaneously?
Lauri Klaus: I was the consultant for the first 4 years at Epicor so I have got the experience in that field. Then, I moved to the sales and ran the worldwide sales for 5 years. The culture we created is to sell the value of the product and understand the purpose. About one and half year ago, I was asked to take on consulting. Sometimes ago, we competed inside the company at driving up revenue versus protecting low total cost ownership. So now with my running both, I have got the opportunity to further align the sales process with the deployment process and help us to provide the deliverables we commit to. We have a great team and we have worked together for many years. The senior VP of R&D and I have worked together for 18 years. So, it's very efficient for us to communicate and be able to get the job done.
Recorder&Editor: Sophie Shi  ss@e-works.net.cn