The "Re-electrification" Powered by Simulation
The invention of the incandescent light bulb in the 19th century and other wider applications of electricity in the 20th century once have greatly speeded up the development of human society. As the world has entered the 21st century, a new electrification revolution, namely "re-electrification" is on its way to address the growing challenges of resource shortage, environmental pollution, and climate change.
Actually, "re-electrification" seems to be an inevitable choice as we are stepping towards a greener and smarter world energy system.

On the one hand, the increasing global demand for energy is calling for the birth of "re-electrification"; on the other hand, technological innovation, shorter time to market, and talents are becoming the roadblock.

"It is very exciting for people working in electrification area to live in a time when simulation is booming. 'Re-electrification' is promoting pervasive simulation, and simulation technology is accelerating engineering innovations for 're-electrification'," said Zed Tang, Global Electrification Solution Architect of Ansys.

" Re-electrification" Fuels Global Energy Revolution

According to the forecast of the Chinese Academy of Social Sciences and Research Center for International Energy Security, global power generation will reach 47.9 trillion kilowatt-hours by 2050 with an average annual growth rate of 20%. 72% of the increment will come from non-fossil energy sources.

It can be said that the increased level of electrification has become an important symbol of global energy transformation. The proliferation of electric vehicles, low-carbon or decarbonized power generation, high-efficiency industrial electric machines, and other technologies are vital to "re-electrification". Actually, the rising electric energy storage and capacity as well as the advancing solar and wind power generation technology is making the green, low-carbon and clean energy irresistible. So does the "re-electrification".

In fact, there is no essential difference between "re-electrification" and electrification. However, "re-electrification" requires much cleaner and extremely efficient energy production, transmission, and reuse.

From the perspective of energy production, "re-electrification" demands large-scale development and utilization of clean energy, especially new energy sources. From 2000 to 2016, the global installed capacity of wind, solar, and hydropower has grown by 22%, 40%, and 3% annually. From the perspective of energy consumption, "re-electrification" requires a general substitution of electric energy for fossil energy. The most typical examples in electrified transportation include electric vehicles, pneumatic tubes, and more electric aircraft.

As a clean and efficient secondary energy, electric energy can be flexibly adjusted and accurately controlled, to increase the efficiency of energy utilization. In this sense, "re-electrification" is of great significance for promoting global energy transformation, preserving ecological environment, and improving the efficiency of economic development.

"Re-electrification" in Four Key Industries

As the proportion of electric energy in final energy consumption expands, "re-electrification" is influencing and promoting the development of many industries, especially electric vehicles, renewables, industrial electric machines, and more electric aircraft.

Firstly, as to electric vehicles, about two-thirds of electric vehicles sold worldwide are powered by batteries and a third by hybrids. As electrification, mobile services and autonomous vehicle reinforce each other, the electric vehicle charging industry is on the rise and will profoundly impact the transportation sector.

Secondly, in terms of renewables, the Paris Agreement defines global climate governance as low-carbon and green development, which will drive energy consumption more economical, energy-efficient, and environmentally friendly. The Agreement attaches great importance to renewable energy sources and looks forward to a more flexible, open, and interactive energy market.

Thirdly, industrial electric machines. Figures show that electric machines occupy 60%-70% of the industrial energy consumption. The advancement of re-electrification will further drive the development of high-efficiency industrial electric machines, industrial production lines, industrial automation equipment, mechanical equipment, and industrial robots.

Fourthly, the more electric and all electric aircraft. More electric aircraft underlines the utilization of the electrical power to replace many of the traditional systems with smarter, more connected, digital, and electrified equivalents. For example, the Boeing 787 engine can generate more than 1000kVA of electricity, which will have a substantial impact on the aircraft's power generation system, power distribution system, electric propulsion system, and electronic control system.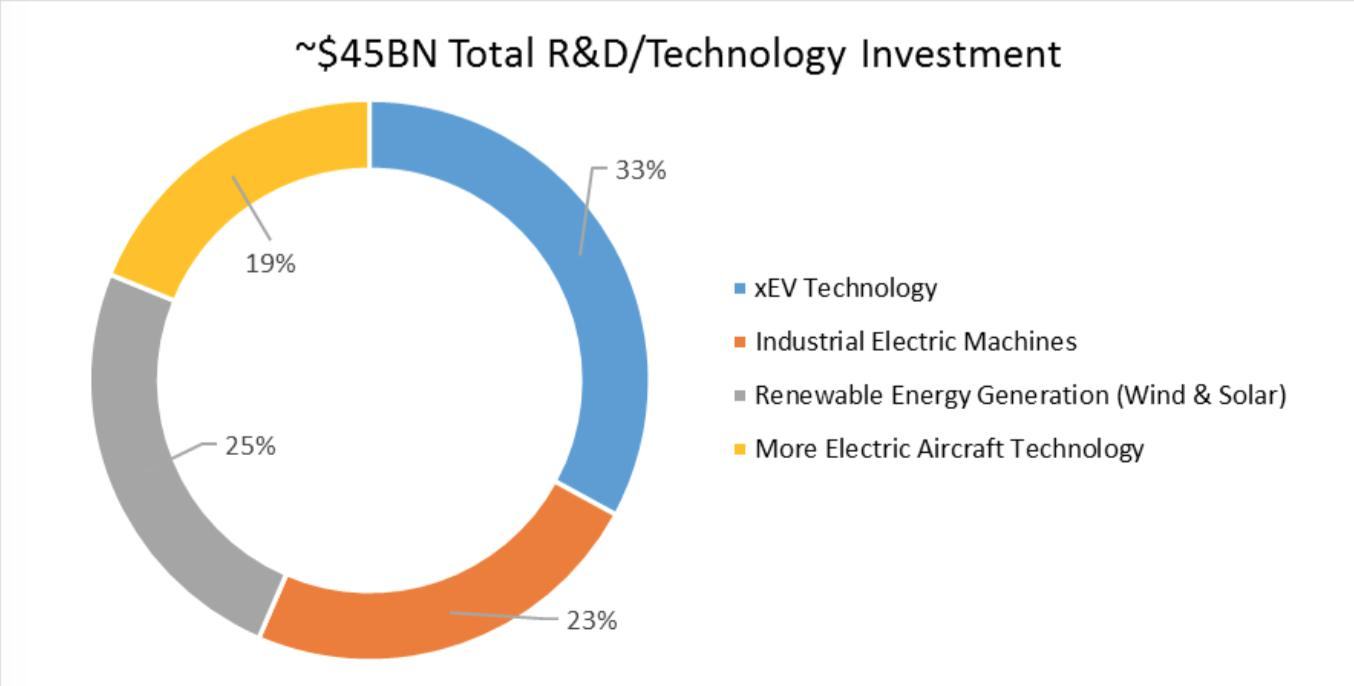 Research from a third party suggests that more than $45 billion will be spent annually on research and development for electric vehicles, renewables, industrial electric machines and more electric aircraft. According to Zed Tang, it is increasingly difficult for traditional engineering methods to satisfy enterprises' pursuit of product complexity and marketing cycle. Then, simulation becomes the technology of choice for achieving"re-electrification".

"Re-electrification" Powered by Simulation

Take electric vehicles for example, the pressure from new entrants and other long-time competitors has forced auto manufacturers to stay focused on technology. Moreover, with more and more complex products and shorter time to market, traditional way of engineering will not meet the need in time, which makes simulation the only reasonable choice.

The scenario is similar for more electric aircraft. It's becoming more challenging to produce and store enough energy required for a long flight. Other consequent challenges such as light weight, new materials, new processes, electro-mechanical coupling, and harmonic and noise reduction brought by the increasing power consumption all require the support from simulation.

Ultimately, all customers in the electrification world are eager to design better, faster, cheaper, and more reliable products . To achieve this goal, they need to tackle the challenges of battery development, materials, electrochemistry, cell/module/pack, thermal management, electro-thermal coupling, BMS, functional safety, and software.

"Engineering simulation technology is helping organizations to significantly reduce number of physical prototypes and testing – which in turn helps speed up development cycles and reduce cost; simulation can also help engineers to have a lot deeper insights into their products, hence improve product design optimization and quality; meanwhile, simulation will also help facilitate team collaboration in an organization, and between OEMs and suppliers," Said Tang. "Ansys is the only simulation company that owns technology for all aspects of Electrification, also has expertise in all areas to help customers bring everything together."

Given the breadth, depth, and technical sophistication of the electrification-related engineering challenges that span so many industries, engineering simulation makes more sense than ever. Today, simulation solutions are available to address tough engineering problems in the four key areas associated with electrification: power electronics, electric machines, electric battery, and systems integration.

For power electronics, Ansys has structural integrity/reliability, thermal management. In the field of motor design, Ansys provides solutions for NVH, electromagnetic design, and materials. For battery and fuel cell industry, Ansys provides design, thermal management, and battery management covering from the battery component to the system level. "What is even more unique is that the technology that Ansys has to generate fast and high fidelity models that describe 3D physics and yet ready to be used by system and software for electromechanical system integration, system design and analysis, control software, functional safety analysis and other functions." said Tang.

Hand in Hand with Customers

Along with the acceleration of the "re-electrification" process, more and more enterprises are turning to simulation to be more competitive. Tang told reporters that in addition to the industry leaders' heavy investment in simulation, many brave new market entrants are trying to leverage simulation to innovate and make rapid progress.

Zunum Aero, an aircraft manufacturer based in Washington is one of the startups dedicated to developing electrically propelled aircraft. Simulation enables Zunum engineers to quickly understand how low-pressure fans, fault-tolerant electric motors and electric controllers work together as a system under real-world conditions and successfully develop an electrically propelled aircraft to connect minor airports. It is estimated that without simulation, validating the aircraft would have required nearly double the time, and testing the hardware would have spent millions of dollars more.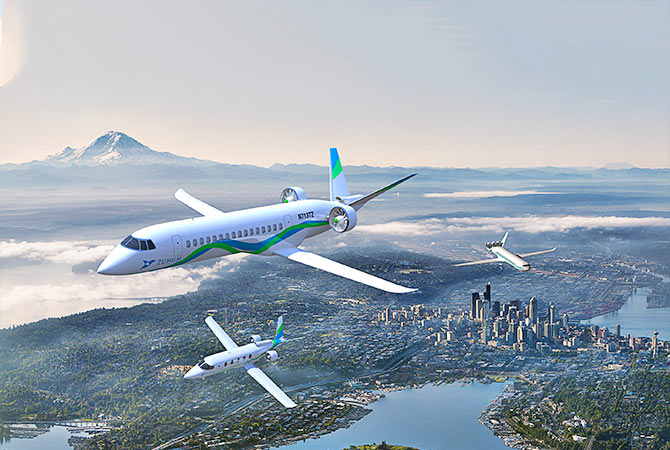 Zunum Aero simulates component performance with several products from the Ansys software suite obtained through the Ansys Startup Program. Zunum Aero's design engineers analyze the structural integrity of propulsion components with Ansys Mechanical. Not only does the software allow the engineering team to simulate steady-state, modal, and structural dynamics parameters, it also helps engineers to understand the complete response of each component individually and how they work together. In addition, engineers model internal and external flows for aerodynamic pressure loss estimates and design optimization using Ansys CFD.

Because heat directly affects product reliability, the temperature of electrical components must remain within a set window. Zunum Aero uses Ansys Fluent for thermal management. Engineers perform CFD fluid flow and heat transfer analysis to predict temperature and heat rejection and design the cooling system.

Beyond that, Ansys software enables the design team to analyze more components at a proof-of-concept level in the virtual world and make multiphysics evaluations for faster design optimization.

Marelli Motori, an Italian motor design company, is another company benefiting from Ansys simulation.

When an ordinary electric motor runs, the rotating magnetic coils will cause heat accumulation, which will reduce the efficiency of the motor. Even after the design has been optimized, the challenge of building the motor or generator most efficiently and effectively remains.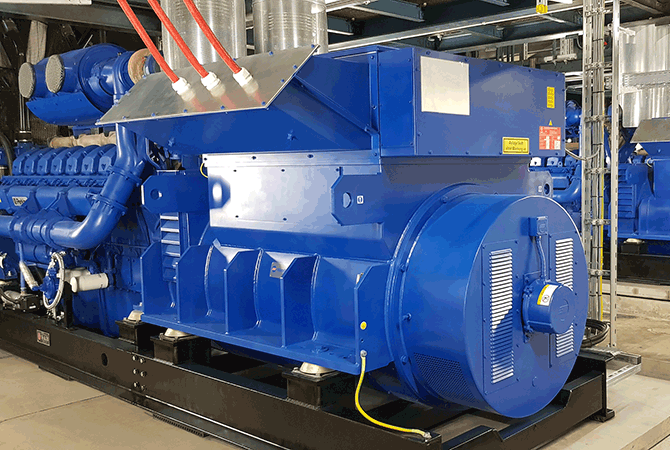 Using Ansys Maxwell, Ansys Mechanical, and Ansys CFX in multiphysics simulations, Marelli Motori is able to meet the needs of customers by delivering reliable customized solutions.

Ansys multiphysics simulations helped Marelli Motori engineers to design the best components for their customized electric motors and generators and become more competitive in the worldwide market. By leveraging Ansys simulation, Marelli Motori also achieves increased efficiency, cost reduction, shorter development times, and greater reliability.

Besides, Marelli Motori was one of the first companies to adopt Ansys Discovery Live when it was released in 2018. The simulation results can be obtained instantaneously by making changes to geometry or other properties, thus greatly reducing the design time.

"Ansys is working with customers in many industries to promote "re-electrification" practice. The goal is to help our customers accelerate their product design and innovation, reduce cost and improve quality, and finally win the race of Electrification revolution," said Tang.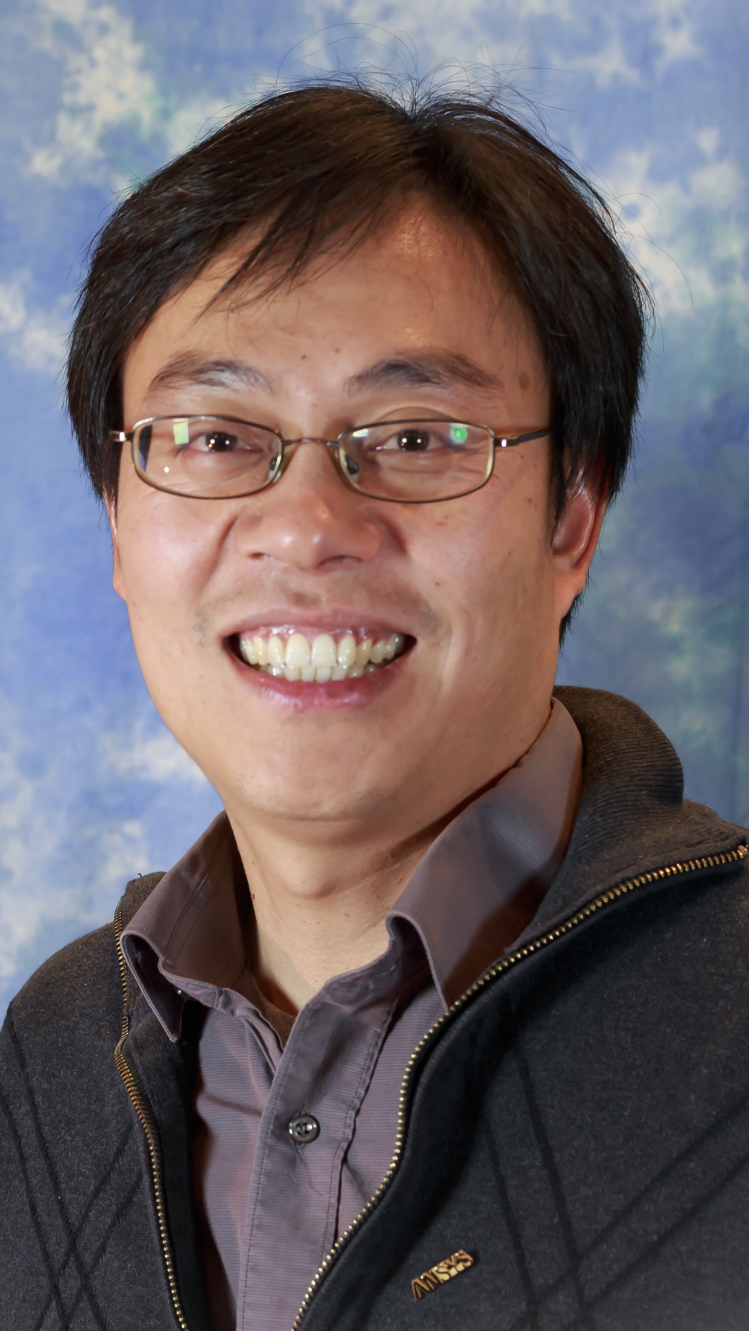 Dr. Zed (Zhangjun) Tang, Global electrification solution architect and chief expert of ANSYS.Inc. Dr. Zed Tang has assisted world-famous automobile enterprises including Tesla, Volkswagen and general motors to sort out the electrification simulation business, process and enhance their capabilities.

Zed has nearly three decades of experience in electrical engineering, starting with the bachelor's studies in Electrical Engineering at the Harbin Institute of Technology, China. Zed conducted his doctoral studies in electric machines and drives at Clarkson University. Afterward, he worked as a Senior Design Engineer at Stryker Instruments before starting his career at Ansys as an engineer in various capacities.