Pam:Dedicated to Creating Effective Enterprise
In the tide of change of new technology's business model, traditional software vendors are faced by two major predicaments: first, software products have insufficient functions and lack flexibility for application, therefore, they are not able to meet customers' ever-changing individual requirements, and meanwhile, the labor costs keep increasing and corporate profits are severely challenged. Second, traditional software firms' profit model suffers the impact from the new business models and new application models such as cloud computing, SDN and mobile Internet, therefore the transformation of software companies in the wave of internet is extremely urgent. In December 2014, Dr. Huang Pei, Chief Editor of e-works interviewed Ms. Pamela Lopker, President and Chairwoman of QAD Inc. Pamela shared her view of manufacturing management software market and the transformation of QAD.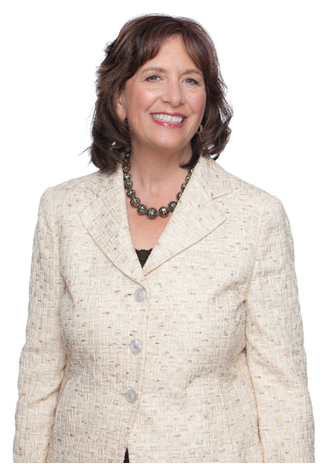 Ms. Pamela Lopker, President and Chairwoman of QAD Inc.
Dr.Huang:
What's your view about the status and the growing trend of global manufacturing management software market?
Pam:
In general manufacturing companies are not getting the full value they should from the ERP industry. ERP implementations often lack a continuous improvement approach. There is a singular concentration on software. An assumption exists the job is over when the solution is deployed.
Manufacturers deserve better. There is a growing trend for customers to challenge the value their ERPs systems are providing. To prove value, they want to compare current performance on Key Performance Indicators to measures established prior to implementation. They want to apply the same continuous improvement processes that they use in production, to their enterprise software deployments. They understand the important interaction between people, process, and technology and want to design their implementation with all three in mind.
At the same time the industry seems to be responding with consolidation and added complexity. Neither of which serve the customers' needs.
Dr.Huang:
What are the key success factors of QAD to get sustainable growth in 35 years on this fast changing market?
Pam:
Focus. We have stayed focused on our customers and their needs for the past 35 years. The next 35 years will see the same focus applied to an even more rapidly changing global market. Globalization, the internet, and information technology have created very competitive markets through the reduction in trade barriers, and by making information more easily available. Success is not determined just by price, but rather by innovation, customer service, reduction in lead times, and increasing quality. At the same time labor wages which had been a competitive advantage in some markets are rising quickly. Taken together these factors lead to a new balancing point in how human resources and financial resources are combined in manufacturing. To succeed in this environment manufacturers must invest in improving their business process and using the right supporting technology to meet their customers increasing expectations. By staying focused on customer success, listening to customer needs, and applying best practices in software and services; QAD can help to work with customers to design best in class business process that are supported by software. We are well positioned for the future.
Dr.Huang:
Please introduce the innovation in product, sales and service of QAD in recent years.
Pam:
We have introduced solutions including: Demand & Supply Chain Planning, Quality Management Suite, Business Process Management, Managed EDI, Trade Activity Management, and Item Attributes. These solutions are designed to enhance compliance, reduce risk, improve performance, and help to drive toward a more effective supply chain.
On the services front, our "Easy On Boarding" methodology was created to make implementations faster, more consistent, and based on industry best practices. It includes Industry Process Maps, Deliverable Templates, Initialized Environments, Data Load Tools, Work Aid Templates, and Acceptance Testing Scripts.
With regards to customer experience our "Vision" program is similar to our customers' focus on continuous improvement. This year we will invest more than 5,400 days working with our customers to understand their business challenges and how they can better leverage QAD solutions to address these needs. This is offered to all our customers at no cost.
Dr.Huang:
Given the weak growth in the software market these years, what are the opportunities and challenges of QAD?
Pam:
The opportunity is to retain customers through excellent customer engagement that creates mutual value and to offer new solutions to our customers that can have a strong impact on their business such as cloud ERP. By providing solutions to help our customers compete on quality, customer service, and lead time, QAD is well positioned meet the needs of customers in a more competitive global marketplace.
The challenge is to avoid the seeking growth that would have a negative impact on our ability to service our customers. In truth there are easy ways to grow faster than the market. For example through acquisition of other ERP companies or by ignoring vertical focus. We have seen other ERP companies grow by acquiring their competitors and creating "roll ups". This creates a mix of technology that is difficult to manage and integrate, it leaves customers on releases that will not be moved forward. Ultimately a decision is forced upon the customer to migrate to a new solution or remain on a dead platform. With regards to vertical focus, ignoring our vertical focus would result in a lesser fit with our customers either through applying our solution to other verticals where is does not fit as well or by adding complexity to our solution that would harm all customers.
Dr.Huang:
Some people think that the strategy of QAD is too conservative, what's your view.
Pam:
Our strategy is focused on helping our customers achieve the vision of the Effective Enterprise where every business process is working at peak efficiency and perfectly aligned to the company's strategic goals. To help our customers' achieve this we remain very focused on 6 key manufacturing verticals. Our services team works to design solutions encompassing people, process, and technology to meet the individual challenges our customers face. We measure improvement in Key Performance Indicators before and after implementation to track progress. Our customer engagement ensures we are working with each customer every year to drive continuous improvement by understanding their current needs and connecting these needs to relevant solutions the customer can leverage. Some may call this conservative, we call this good business.
Dr.Huang:
Please summarize the growing strategy of QAD in the next 5 years. QAD focus on several vertical industries in many years. Do you have any plans to extend the industries?
Pam
:Our strategy over the next 5 years is to continue to create value for our customers. A key area is cloud. Cloud ERP is growing globally at more than twice the rate of the overall ERP market. That's fast, but not as fast as the growth we are experiencing with QAD Cloud ERP. So our growth is substantial and we are gaining market share.
Our 6 key manufacturing verticals allow us to focus on our customers' needs. We have no plans to expand our verticals. In fact there are a number of sub verticals within our existing verticals where we will increase our focus further. For example, take cloud ERP for medical device manufactures; QAD is the only ERP vendor we are aware of that is able to provide a qualified environment and the necessary standard operating procedures required to comply with current Good Manufacturing Practices (cGMP) validation requirements.
Dr.Huang:
What's the real value for manufacturing enterprises to change from buying ERP software to buying cloud service?
Pam:
Cloud is not simply a deployment option; it is a strategic choice. It is about focusing on core competencies and what you deliver to your customers. Few manufacturing companies would say they are in the business of ERP or that ERP is a core competency. If you look at their mission statements you will not find ERP listed. At the same time these companies invest valuable IT resources in administering their ERP system and infrastructure. There is a better way. By utilizing cloud ERP, the distraction of ERP administration is removed, manufacturers can focus on serving their customers' needs, and IT resources are freed up from low value tasks to focus on high value continuous improvement projects designed to help accelerate the journey towards the Effective Enterprise.
Dr.Huang
: What's the benefit for QAD to change the business model to provide cloud service?
Pam
:Our goal is to help each customer to become an Effective Enterprise. Moving to the cloud allows companies to focus on meeting their customers' needs and frees up valuable IT resource to focus on continuous improvement projects. The cloud accelerates this process. This creates real value for the customer. The more value the customer receives, the more likely they are to continue as a customer. While the customer focuses on their business, QAD provides free technical upgrades that help to ensure the value the software offers to the customer grows overtime. The biggest constraint traditionally in IT continuous improvement projects is lack of resource. With this constraint now less of a problem, QAD can work with the customer on creating more value through projects that would otherwise have been postponed (for example: Lean, Demand Planning, Quality, Transportation Management, Business Process Management, etc.). These projects create value for both the customer and QAD. A positive cycle based on mutual value is created that strengthens and deepens our relationship with our customers.