Where will Dassault Systèmes, the Giant Ship of Industrial Software Sail?
On June 12-13, 2019, the Global Analyst Conference of Dassault Systèmes was held as scheduled. I went to Paris again and listened to the latest developments of Dassault executives on the company's development strategy, operations, major product lines and industry solutions. At the same time, I also learned about Dassault's new acquisitions and the motivation behind them. Through the Global Analyst Conference, we can have a better insight into the future direction of Dassault, a giant ship in the global industrial software market.
Balanced Development of Dassault Systèmes
Every year, Dassault's CFO will introduce Dassault's performance growth. As a listed company, Dassault's financial data is quite transparent. Its business performance has increased steadily every year, and this year is no exception. The "two-wheel drive strategy" of M&A and organic growth has been brought into full play by Dassault Systèmes.


Income statements of Dassault Systèmes in recent five fiscal years
In 2018, Dassault's total revenue reached 3.477 billion euros, an increase of 7.7% over last year, and its net income and diluted net income per share also increased steadily. In the past five fiscal years, regardless of the fluctuations in the market Dassault Systèmes's financial data has maintained a steady growth. It's really admirable to keep such a sustainable development.
Acquisition of Medidata from the Perspective of Dassault Systèmes's Vision
At the Global Analyst Conference, Bernard Charles, CEO of Dassault Systèmes emphasizes that Dassault Systèmes' vision is to harmonize product, life and nature through 3DEXPERIENCE. My understanding is that enterprises should consider the capacity of nature to promote the green development of the world and the reproduction and progress of human society when developing products. This is really a lofty ideal, and the industries served by Dassault Systèmes are also based on these three dimensions. Thus we can understand why Dassault Systèmes serves life science, consumer goods, construction, geographic information, and carries out continuous mergers and acquisitions in these industries.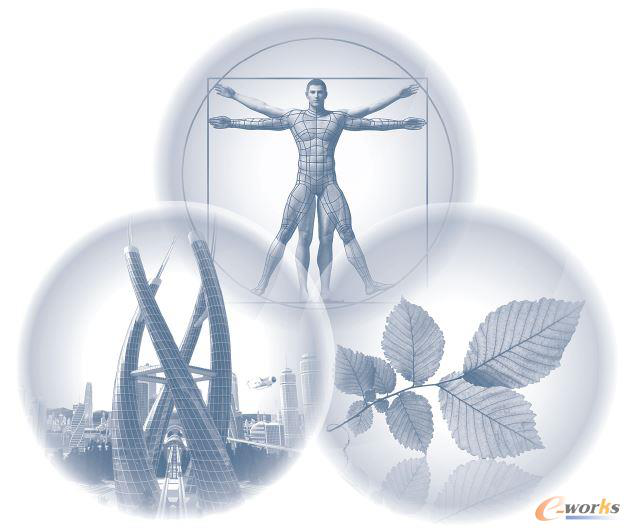 Dassault Systèmes provides business & people with 3DEXPERIENCE universes to imagine sustainable innovations capable of harmonizing product, nature and life. -- Bernard Charlès, Vice Chairman, Chief Executive Officer
On the morning of June 12, Mr. Pascal Daloz (left), CFO and CSO of Dassault Systèmes, and Mr. Tarek Sherif (right), CEO of Medidata Solutions, attended the Analysts Conference together after concluding the acquisition negotiation. Smilingly, they officially released the big news of Dassault Systèmes' acquisition of Medidata Solutions for $5.8 billion, and explained the ins and outs of this acquisition.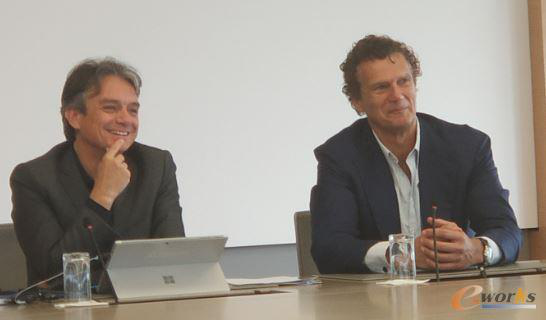 Mr. Pascal Daloz (left), CFO and CSO of Dassault Systèmes, and Mr. Tarek Sherif (right), CEO of Medidata Solutions
Medidata's cloud solutions are applied in clinical research on new drug development. New drug research and development has always been a long-term, large-input, high-risk process. Only less than 10% of the drugs can complete clinical research and successfully go public through approval. The average R&D cost is about $2.56 billion, and the average time is about 12 years. In the clinical research phase, how to effectively collect and process various test data is a huge challenge. In 1994, a startup called OceanTek, the precursor to Medidata, was founded. In 1999, the founders restarted the company as a new firm and, together with Sherif, formed Medidata, to provide online systems for designing and running clinical trials. In 2004, they completed a $10 million round of financing with Insight Venture Partners, and were later backed by other investors. It made its IPO on the Nasdaq Stock Market in June, 2009. Since then, Medidata has continued to focus on clinical research solutions, with revenue increasing by 17% in 2018 to $636 million and net profit reaching $51.9 million.
Dassault Systèmes broke the world record of the acquisition amount in the field of smart manufacturing. Dassault even borrowed money from banks, demonstrating its full confidence in expanding the life sciences industry. Through the acquisition of Medidata, Dassault will significantly improve the efficiency of new drug research and development by providing an integrated business experience platform for the life sciences industry, and greatly enhance the digital innovation solution oriented to "life", which is one of the three elements of Dassault's vision.

The Change of Industry Matrix
Dassault Systèmes attaches great importance to industry solutions. Its organizational structure is a "3D model", that is, region, product and industry. Through this unique organizational structure, it can steadily enhance its competitive advantage. This year, Dassault has adjusted its industry segmentation, integrating its focused industries into 11, each of which is segmented into a number of sub-industries for further cultivation. For example, in the automotive industry, tire is a sub-industry. The newly adjusted industries include home & lifestyle, energy & materials, construction, cities & territories and are segmented into furniture & home goods, fashion, chemicals, mining, construction products & services and other sub-industries. In view of the characteristics of each sub-industry, Dassault puts forward the software architecture of industry solution experiences, industry process experiences, roles and applications to meet the needs of digital transformation and innovation in various industries. Dassault Systèmes provides industrial applications that satisfy various roles, and many services can already be deployed in the cloud.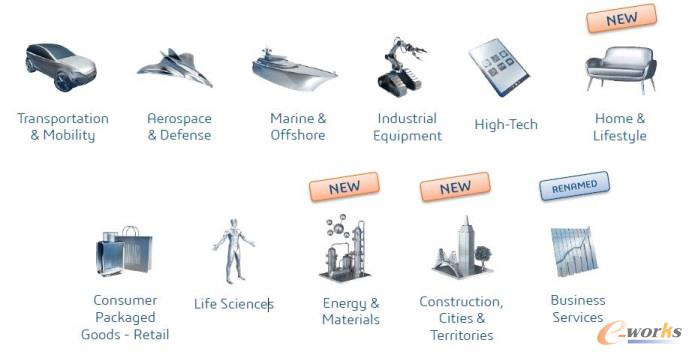 11 industries Dassault Systèmes focuses on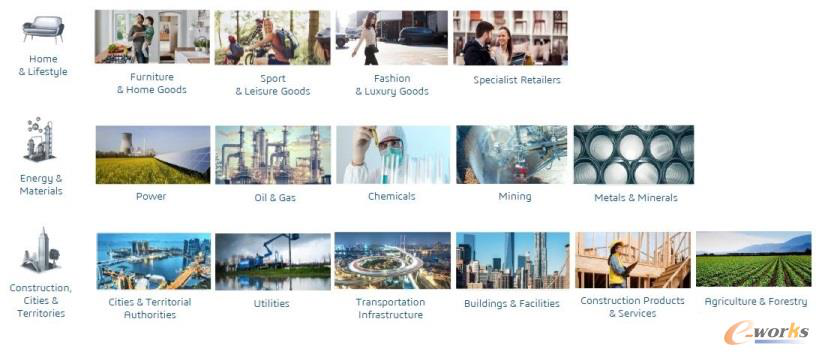 Subdivisions of the three new industries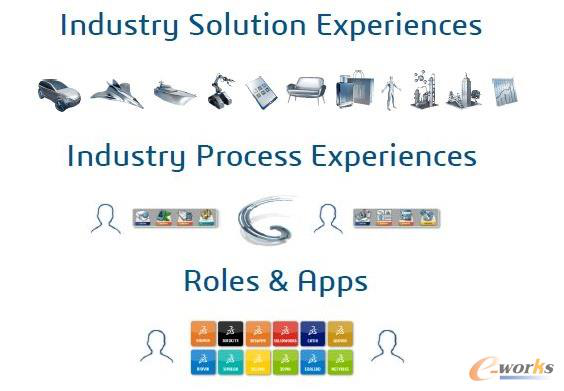 Dassault Systèmes 3DEXPERIENCE Portfolio
At the event, Dassault's executives expressed their concern about personalized customization in the home industry. Ms. Florence Verzelen, Executive Vice President of Dassault Systèmes, revealed the hot issues of various industries that Dassault Systèmes is concerned about.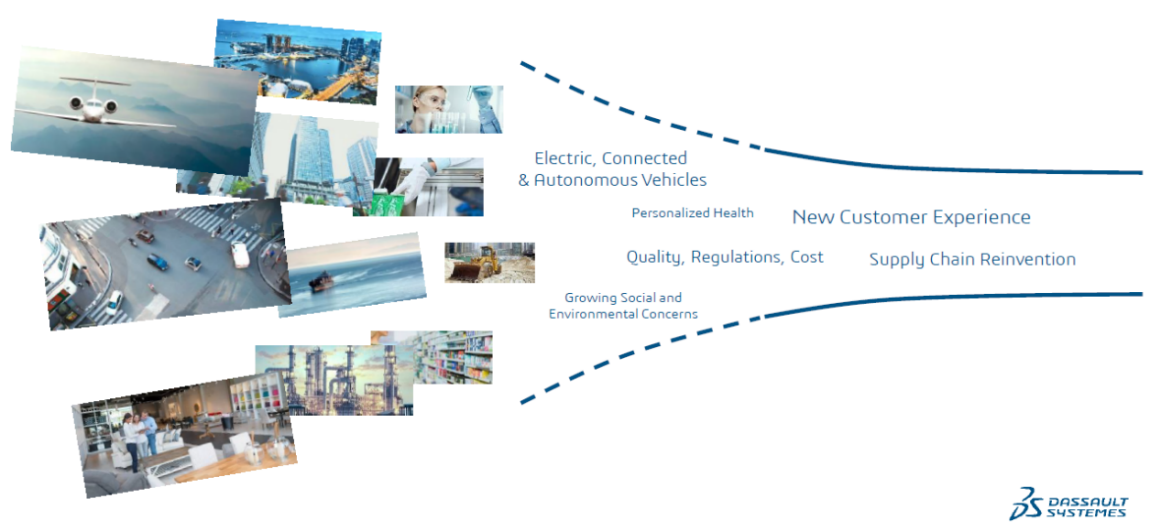 Hot issues in various industries Dassault Systèmes is concerned about

A Growth Point of Consumer Goods Industry
In addition to transportation and mobility, aerospace and defense, high-tech, industrial equipment, marine and offshore and other leading industries, Dassault Systèmes is also constantly expanding the industry. On June 15, 2018, Dassault Systèmes announced its acquisition of Centric, a privately-owned industry market leader driving digital transformation with software innovation in the fashion, apparel, luxury and retail sectors. At the Analyst Conference, I attended the lecture by the CEO of Centric.

Headquartered in California's Silicon Valley and with offices in 13 countries, Centric Software provides product lifecycle management software solutions to more than 600 globally-recognized brands including ASICS, Bass Pro, Belle China, Bestseller, Etam, Kate Spade, Loblaws, Louis Vuitton, Michael Kors, Samsonite, Ted Baker, Tommy Hilfiger and others. In 2017, Centric Software grew over 60 percent for a revenue of $61 million and generated positive net income. Centric's industry-specific collaborative PLM platform is used for merchandise planning, product specifications, materials management, product sourcing, cost scenarios, collection management, calendar management and quality management, on desktop and also optimized for mobile devices, to increase efficiency, accelerate time to market, and improve sales and product margins.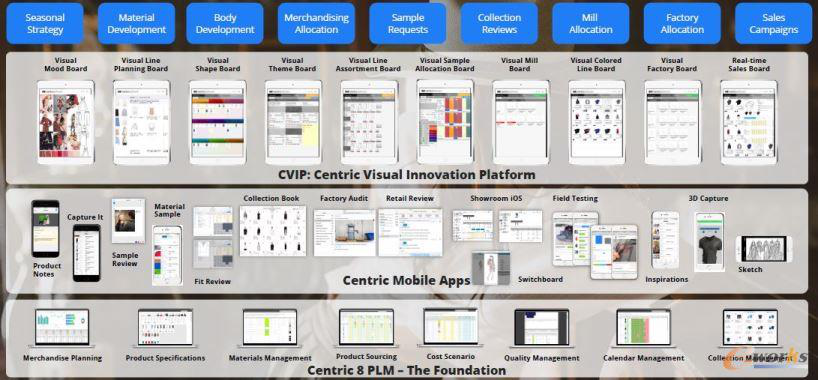 Software platform of Centric
Dassault's acquisition of Centric is to realize the integration application of Centric software platform and 3DEXPERIENCE platform, and to open up the digital innovation chain of the whole fashion industry.
Expansion of 3DEXPERIENCE Platform to Small and Medium-sized Enterprises
SolidWorks has always been the leading brand in the global mainstream CAD market, and is also an important business unit of Dassault Systèmes with a high market share. SolidWorks has established a very large customer base and ecosystem around the globe. Nowadays, Dassault Systèmes is not satisfied with the only 3D CAD system for small enterprises, but hopes to expand to product data management, simulation, manufacturing and management and other sectors on this basis. To this end, Dassault launched 3DEXPERIENCE.WORKS, aiming directly at the small and medium-sized enterprises.


SolidWorks is everywhere
In December 2018. Dassault Systèmes announced the completion of the acquisition of IQMS, a leading manufacturing ERP software company. IQMS's solutions are used by 1,000 customers based primarily in the U.S. whose 2,000 manufacturing facilities in 20 countries produce for the automotive, industrial equipment, medical device, consumer goods, and consumer packaged goods industries. IQMS's 2017 revenue was around $56 million. The acquisition of IQMS further has expanded the product line of Dassault Systèmes. From PLM, MES, SCM to ERP, Dassault Systèmes has all-round products and solutions to support enterprise digital transformation. Since IQMS and SolidWorks are both oriented to small and medium-sized enterprises, with bundle sales through 3DEXPERIENCE.WORKS, there is hugepotentialforgrowth in the future.


3DEXPERIENCE.WORKS oriented to small and medium-sized enterprises
Alliance between Dassault Systèmes and ABB
On March 4, 2019, ABB and Dassault Systèmes announced a wide spanning global partnership to offer customers in digital industries a unique software solutions portfolio ranging from product life cycle management to asset health solutions. The two companies will provide customers an end-to-end offering of advanced open digital solutions, enhancing competitiveness of industrial companies, while increasing flexibility, speed and productivity of their products' lifecycles, manufacturing and operations.

This partnership has attracted great attention from the industry. Under the background of promoting intelligent manufacturing and digital transformation in global manufacturing industry, synergetic development of IT and OT enterprises is an inevitable trend. The partnership will combine the strengths of ABB AbilityTM digital solutions and Dassault Systèmes' 3DEXPERIENCE platform, and build on both companies' strong installed base, deep domain expertise and global customer access. ABB has already adopted the 3DEXPERIENCE platform to model and simulate its solutions before delivering them to its customers. With this partnership, ABB will develop and provide customers with advanced digital twins, enabling customers to run ABB's solutions and their operations with improved overall efficiency, flexibility and sustainability. We look forward to the fruitful outcome of this alliance between giants.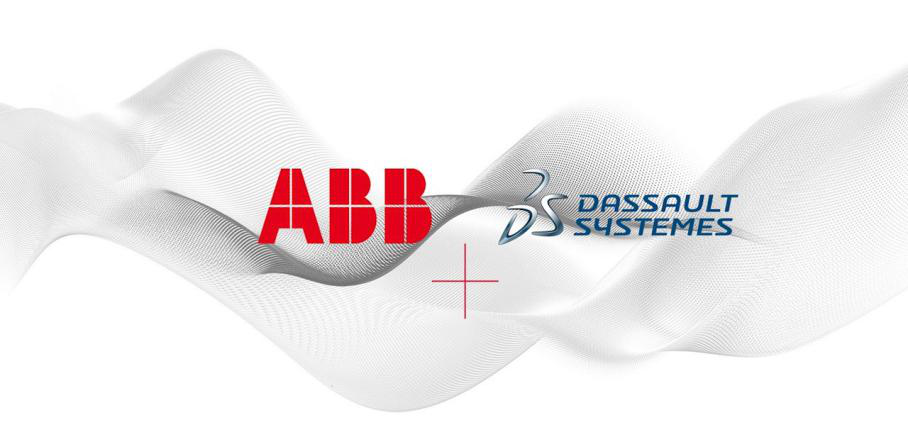 Alliance between Dassault Systèmes and ABB
Many other new highlights were introduced at the Global Analysts Conference, such as the establishment of 3DEXPERIENCE center and lab. And executives from various Dassault portfolios also introduced their innovative results. So where will Dassault, the giant ship of global industrial software, sail? In fact, this article has already given the answer, that is, to continuously expand and deepen the development of sub-segments to provide a 3D experience innovation platform to meet the needs of various industries and small to large enterprises, which helps enterprises transform and upgrade. And meanwhile, Dassault Systèmes can achieve the sustained growth of itself, so that this huge ship can ride the wind and waves, and move ahead steadily.