2012 China mainstream PLM market up 16.9%
Beijing- CIMdata 2013 PLM Market and Industry Forum was successfully closed on April 19. CIMdata and e-works jointly issued the 2013 China PLM Report on the forum.
Dr. Pei Huang, the founder and CEO of e-works interpreted the 2013 China PLM Report in details including Chinese manufacturing development trend, China PLM market development trend and hot spots, and China PLM market analysis.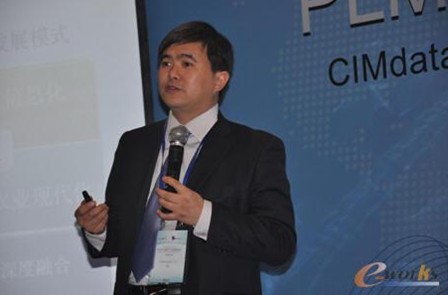 Figure 1 Dr. Pei Huang, e-works CEO
China PLM Report shows that, China mainstream PLM market realized overall fast growth in 2012 and the market capacity achieved 749.2million US dollars, up 16.9% compared with 640.9 million US dollars in 2011. China comprehensive PLM market capacity achieved 1.16billion US dollars. China mainstream PLM market share grows from 3.43% in 2011 to 3.56% in 2012, while comprehensive PLM grows to 3.48%.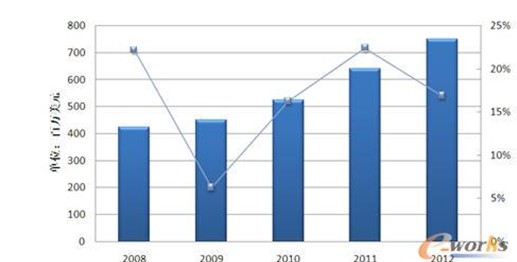 Figure 2 China mainstream PLM market development(2012)
Dr. Huang pointed out that the mainstream PLM market growth is lower than the 22.43% in 2011 but is higher than 13.9% forecasted in the last year report. The favorable factors include:
The economic restructuring urges Chinese manufacturing upgrading and transformation;
Government enhances the control of high-energy consuming products and promotes high effect products;
More and more enterprises build up PLM-based R&D platforms;
Vendors improve consulting services and manufacturers' desire to upgrade maintenance service is growing;
Unfavorable factors include:
Aerospace and defense industry has a slower growth in 2012;
Wind power and solar power are in the restructuring period;
Automotive and industrial equipment is facing with transformation and upgrading;
In each segment market: cPDm is slower than the MCAD market growth; S&A market growth is higher than the overall tools; digital manufacturing returns to normal growth; CAPP is in a slow pace.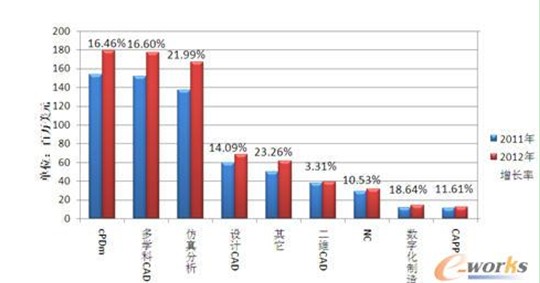 Figure 3 2012 China mainstream PLM segment market growth
According to the report, the CAGR in the following 5 years (from 2013 to 2017) is forecasted to be 16.09%. In 2017, China mainstream PLM market will reach to 1.58 billion US dollars and growth rate in 2013 will be 16.2%.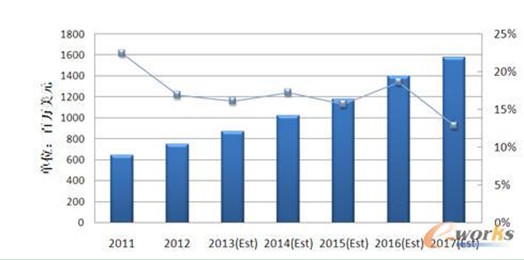 Figure 4 China mainstream PLM market forcast(2013-2017)
It is the fourth year that e-works and CIMdata issued the 2013 China PLM Report together. The report has a deep and significant impact on the industry. The analysis on comprehensive PLM market and PLM channel partners will be firstly included in this year's report. About more detailed information, please consult +86-27-87592219-168.
【About CIMdata】 CIMdata is dedicated to maximizing an enterprise's ability to design and deliver innovative products and services through the application of PLM. Since its founding in 1983, CIMdata has delivered world-class knowledge, expertise, and best-practice methnods on PLM solution. In May 2011, CIMdata acquired CPDA, who is dedicated to technology and business process research through PLM collaborative project research.
【About e-works Research】e-works Research is the most influential independent research institute focusing on China manufacturing information technology. Since its foundation in 2002, e-works Research has been committed to do market, technology and application research in ERP, PLM, IT infrastructure in manufacturing. We periodically publish professional report concerning PLM, ERP, MES, CAE, information security, investment and offer consulting services such as market research, product evaluation, case writing, white paper planning.