Toymaking hub takes huge innovation strides for growth
Companies build stronger ties with online trading platforms, develop new products
Editor's note: China unveiled a detailed plan on Sunday to transform the southern city of Shenzhen in Guangdong province into a demonstration pilot area of socialism with Chinese characteristics. The plan coincides with Shenzhen's 40th anniversary of being designated as China's first Special Economic Zone, marking the country's latest move to encourage the city to carry out bolder reforms and serve as a model for other areas of the country. Shenzhen is among the first four SEZs established in 1980-the other three are Zhuhai and Shantou in Guangdong province and Xiamen in Fujian province-as part of the country's reform and opening-up drive to spur the economy and boost foreign investment. In this special series, we share stories and experiences that showcase the considerable progress achieved by the first batch of China's SEZs over the last 40 years.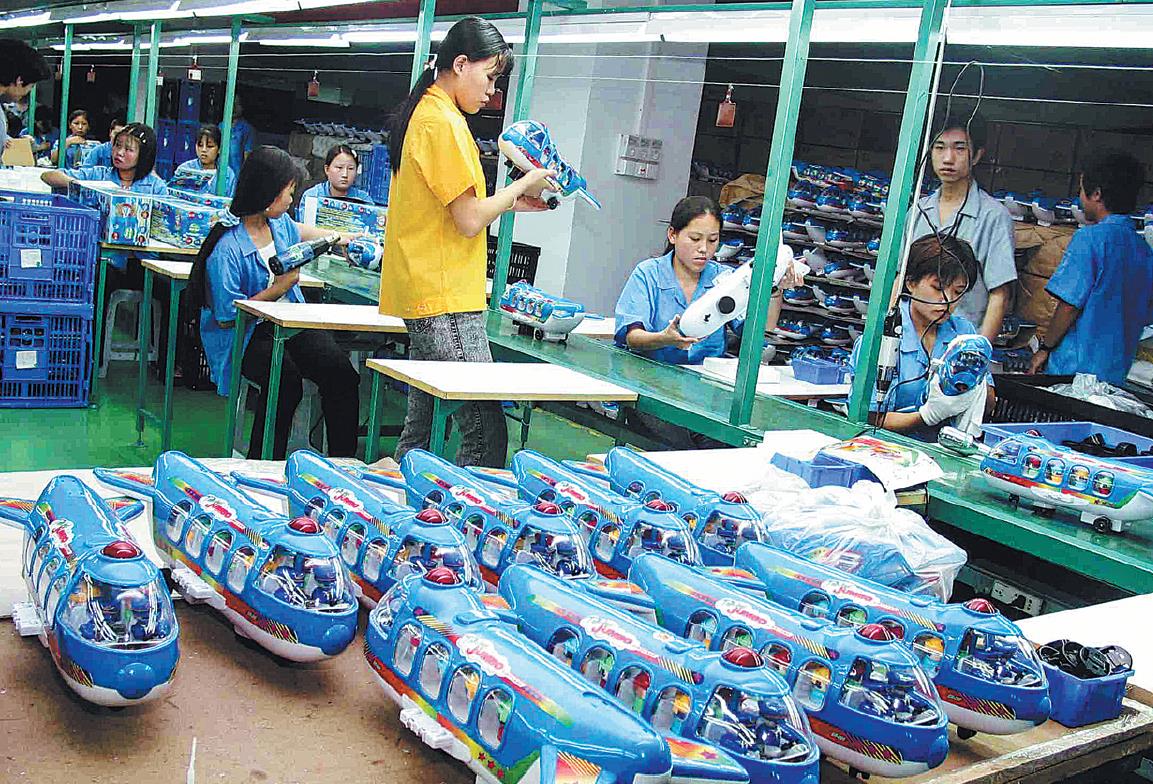 Companies build stronger ties with online trading platforms, develop new products
As a child, Zhan Kada had developed a passion for playing with building blocks after his father brought them back from an overseas business trip in 1994.
"My father was then inspired to create an original Chinese building block brand," said Zhan, general manager of Guangdong Qman Toys Industry Co Ltd.
Before creating Qman, the building block brand, Zhan's father had already owned a plastic molding factory in Chenghai district, Shantou, Guangdong province, which is widely known as one of China's leading toy manufacturing bases.
The factory, founded in 1984-four years after the establishment of the Shantou Special Economic Zone-was originally focused on toy mold processing.
"At a time when market demand for qualified toys surpassed supply in the 1980s, there were many opportunities for us to start making toys and related processing businesses," said Zhan.
Transforming the company's business from simply processing to creating its own brand helped greatly boost Qman's market performance, according to Zhan.
"When we were engaged in simply assembling toys, the orders were actually from customers. After having our own brand, the company's entire business changed-from design, production and sales," said Zhan.
Following years of innovation and market expansion, the company has become one of the leading plastic building block producers in the domestic market, with more than 20 series being sold to over 30 provinces, municipalities and autonomous regions.
The company realized 123 million yuan ($18.16 million) in sales in 2019, also selling its innovative products to more than 40 countries and regions.
"By building our own brand, we could invest more in innovation and market promotion, which has eventually helped increase business profits," Zhan said.
Qman's growth over the past decades mirrored thousands of local toy companies' development in Shantou-from processing to creating.
Since the 1980s, there have been 16,410 toy companies registered in Chenghai district, with industrial output of 58 billion yuan in 2019, accounting for 21.8 percent of the country's total, according to a Chenghai toy industry association.
Driven by the toy industry, Shantou's economy developed by an average annual growth rate of 12.5 percent from 1980 to 269.41 billion yuan in 2019, according to the local government.
"It was a tremendous change since the 1980s-we grew from a small plastic factory to a global toymaker. For us toy companies, we will focus more on innovation to make sustainable business growth in the years ahead," Zhan said.
According to Zhan, the company-which has invested about 20 percent of its revenue into research and development-will make more efforts in the production of toys for adults as overseas and domestic markets have large demand for such products.
"There is a market trend-more adults have started to buy toys as they are looking to relive childhood memories," Zhan added.
As the COVID-19 pandemic has had a huge impact on exports since early this year, Zhan said the company had to shift its business to the domestic market.
"We have developed a stronger relationship with online trading platforms which provide more innovative products and services for domestic buyers in the past several months," said Zhan.
An increasing number of local toymakers have resumed full production, according to the Chenghai industry and information bureau.
Chenghai's toy sector industrial value topped 13.5 billion yuan in the first half, a year-on-year increase of 5 percent, according to the bureau.
The district's exports of toys also grew by 8.5 percent year-on-year to 2.68 billion yuan in the first six months.
"The increased industrial value and exports were mainly driven by boosted efforts in innovation, which eventually helped increase added value of toy products," said Wang Chubin, Chenghai district chief.