Accelerating time to market while doubling production
Seamless integration of Solid Edge and NX CAM helps Beijing Xingda significantly speed up design and machining processes, enabling the company to handle more complex products
Continuing Beijing Xingda's reputation for delivering high quality products
Founded in 1988, Beijing Xingda Technology Development Company is a hi-tech enterprise that provides precision electromechanical products and equipment. As the industry leader in China, Beijing Xingda enjoys an extremely high reputation among its clients for delivering high-quality products. After many years' experience, Beijing Xingda has been able to build a strong team of technicians who specialize in using precision machinery design techniques and simulation technology to deliver its products. The company also excels at leveraging high-pressure fluid and long-term sealing technology, automation control technology and hydraulic drive technology as well as power drive technology and electromechanical system integration technology.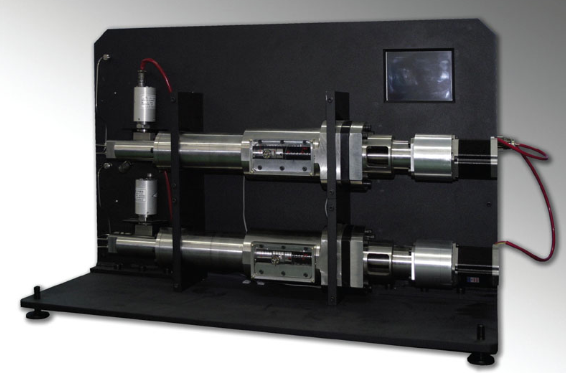 With a work force of 1,100 employees, Beijing Xingda has established itself as a major player in the general machinery industry, in addition to its ongoing leadership role in the precision electromechanical sector.
Challenges with former design software
Though the company has enjoyed considerable business success, it has faced many challenges in the product development area. The cycle time for new product development was too long. The transition from modeling to NC programming was time-consuming. "Many of these problems resulted from our original product design method, which was slow, error-prone and difficult to use," says Lin Xiaoqing, deputy chief engineer at Beijing Xingda. In addition, the integration with its CAM software was far from satisfactory.
To address these issues, Beijing Xingda looked for a new CAD solution that could meet several key requirements. First of all, the company wanted a 3D design solution that was intuitive and easy to use so that its designers could quickly master the new techonology. Second, it wanted a solution that was able to rapidly deliver production-ready product designs and drawings. Third, it was very important to have a solution that could be tightly integrated with the company's NX™ CAM software. It would be very helpful if the CAD 3D data could be used directly in the CAM solution. Finally, the company wanted a solution at a reasonable price.
Integrated solution brings opportunities
To get what it wanted, Beijing Xingda evaluated a number of options, including Solid Edge® software, SolidWorks® software and Autodesk Inventor® software. The company finally selected Solid Edge, because it could meet all of its requirements. For example, Solid Edge integrates seamlessly with NX CAM. When an engineer finishes product design in Solid Edge, he or she can transfer the 3D model data into the CAM environment with only one button click and start NC programing. There is no need for data translation and no loss of data. At the same time, Beijing Xingda was impressed that Solid Edge is very easy to learn and use, provides very fast modeling capabilities, produces best-in-class 2D drawings capabilities in accord with GB (Guóbiao, the national standards used in China), provides easy-to-use customization functionalities and is priced very reasonably. Senior management noted that it was no surprise that the company chose Solid Edge.
Beijing Xingda considered the move from 2D to 3D as a strategic step for the whole company to improve productivity and competitiveness. So it set up specific policies to push the adoption of the Solid Edge 3D solution. For example, the company connected an employee's performance with his or her use of the 3D technology. Employees who actively used 3D design received rewards. As a result, all designers and process engineers moved to the Solid Edge 3D design platform within three months.
Beijing Xingda soon enjoyed distinct improvements in product quality and overall productivity. It used to be very difficult to finish some complex parts in the 2D environment. But now it is very easy to finish the same tasks in Solid Edge. Consequently, the company saw great improvement in handling complex parts in terms of quantity as well as capability. Moreover, the company benefited significantly from the customization capabilities of Solid Edge. As most of Beijing Xingda's products share some common parts, the company leveraged the customization tools of Solid Edge to build a large number of templates for tooling design. With these templates, designers don't need to re-invent the wheel, thus substantial time is saved in designing new tooling. The company was very happy to see that the number of new products it could finish each year has doubled.
Beijing Xingda was also very pleased with the services it got from Beijing Henghua Chuangyi, Siemens PLM Software's channel partner for the Velocity Series™ portfolio. Beijing Henghua Chuangyi has more than ten years of experience with Solid Edge. It not only has a strong technical team, but also knows very well the values that Solid Edge can bring to customers. In this project, Henghua Chuangyi helped Beijing Xingda identify the best solution, Solid Edge, and then deliver customized training for end users. Its efforts eliminated the worries of the company's existing 2D CAD users, smoothing the way for the upgrade to Solid Edge 3D. What made Beijing Xingda "rest assured" during the process of adopting Solid Edge was that Henghua Chuangyi visited the company regularly and provided technical support accordingly. The continued commitment from Henghua Chuangyi helped make the adoption of Solid Edge within Beijing Xingda a real success.
Excellent investment – numbers tell the story
Beijing Xingda has received excellent returns for its investment in Solid Edge. Beijing Xingda reduced its design cycle time by 20 to 40 percent. Its design and machining turnaround processes are much smoother. Moreover, the company has doubled the number of products it delivers every year.