Established in 2002, e-works is one of the most influential smart manufacturing online media and research organization in China. We provide specialized knowledge, marketing, consulting and research services. Since its inception e-works has been adhered to the principle of serving as a third party promote application and adoption of smart manufacturing technologies in enterprises in China. By building up cooperative ties between academia, industry, and government e-works has created and delivered unique value in the course of transforming and upgrading Chinese manufacturing. Headquartered in Wuhan, e-works now has two branches in Beijing and Shanghai and six subsidiaries in Nanjing, Hangzhou, Wenzhou, Guangzhou, Nanning, and Jinan. So far, e-works has served over 6,000 manufacturers and 1,000 technology vendors and built strong brand influence.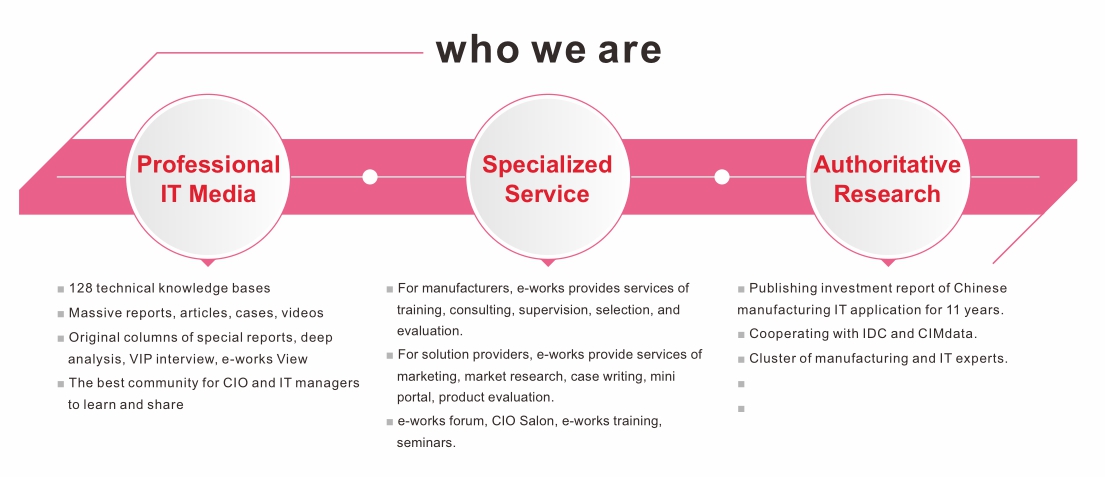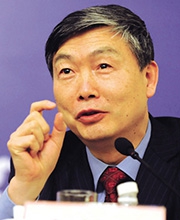 Professor Peigen Li, e-works founder, Fellow of Chinese Engineering Academy is one of the most famous smart manufacturing experts in China. He was one of the former Presidents of HUST (Huazhong University of Science and Technology, Top 5 Chinese university).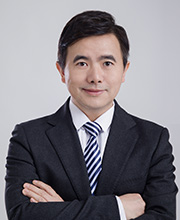 Dr. Pei Huang, CEO of e-works, is a famous writer, analyst and critic in IT application of Chinese manufacturing. He has 26 years of experience in IT consulting, software development, sales and marketing.